Mustard Algae An Issue In Your Pool? Not Anymore.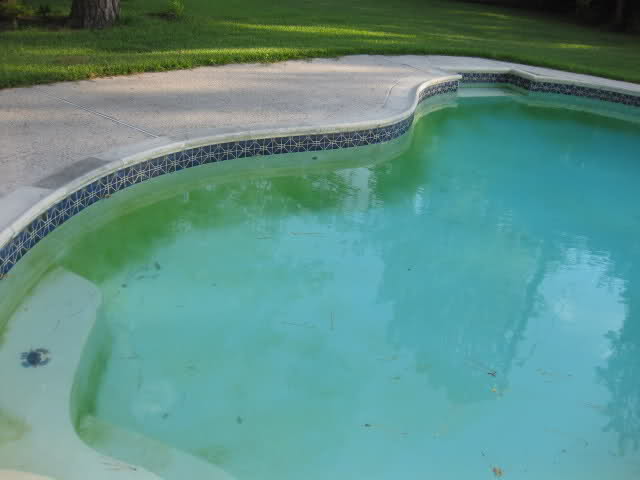 Mustard algae will grow easily due to the high water temperatures, low chlorine and lack of water circulation.
You should:
Keep free chlorine levels between 2 – 3 ppm.
Run pool pump between 8 – 10 hrs/day.
Shock pool once a week.
Use Mustard Out 60 once a week.
Call or stop by the store with any questions!
If you are getting a recurring mustard algae problem in the pool, stop by either of our locations and pick up a quart of No Mor Problems. We are having great success keeping Mustard algae at bay with this product. As water temp increases the mustard algae is more prevalent.