Do you want free labor on installation of one of the best swimming pool pumps on the market?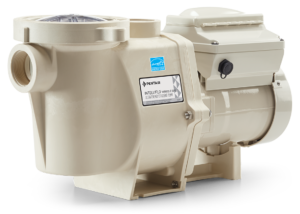 The Intelliflo by Pentair offers energy efficiency certified by Energy Star and a pump that is 4x quieter than your traditional 1.5 HP single speed pump. With totally enclosed fan-cooled (TEFC) design and low average operating speed, the Intelliflo is the quietest pump on Earth.
• Estimated cost savings of up to $1,500 each year.*
• Energy savings up to 90% versus traditional pumps.
• Dramatically quieter operation—as low as 45 decibels. **
• 8 programmable speed settings and built-in timer assure optimum speed and run times for maximum efficiency and savings.
Offer valid for any variable speed pump purchased from Professional Pool Supply.
*Savings based on variable speed pump compared to a single-speed pump running 12 hours per day at an average of $0.16 per kWh in a 20,000 gallon pool. Actual savings may vary based on local utility rates, pool size, pump run time, pump horsepower, pump rpm, plumbing size and length, pump model, service factor and other hydraulic factors.
**Compared to noise level of typical 1.5-horsepower single-speed pump.
Take advantage of this Labor Day sale through September 3rd.
Or contact us by filling out this form